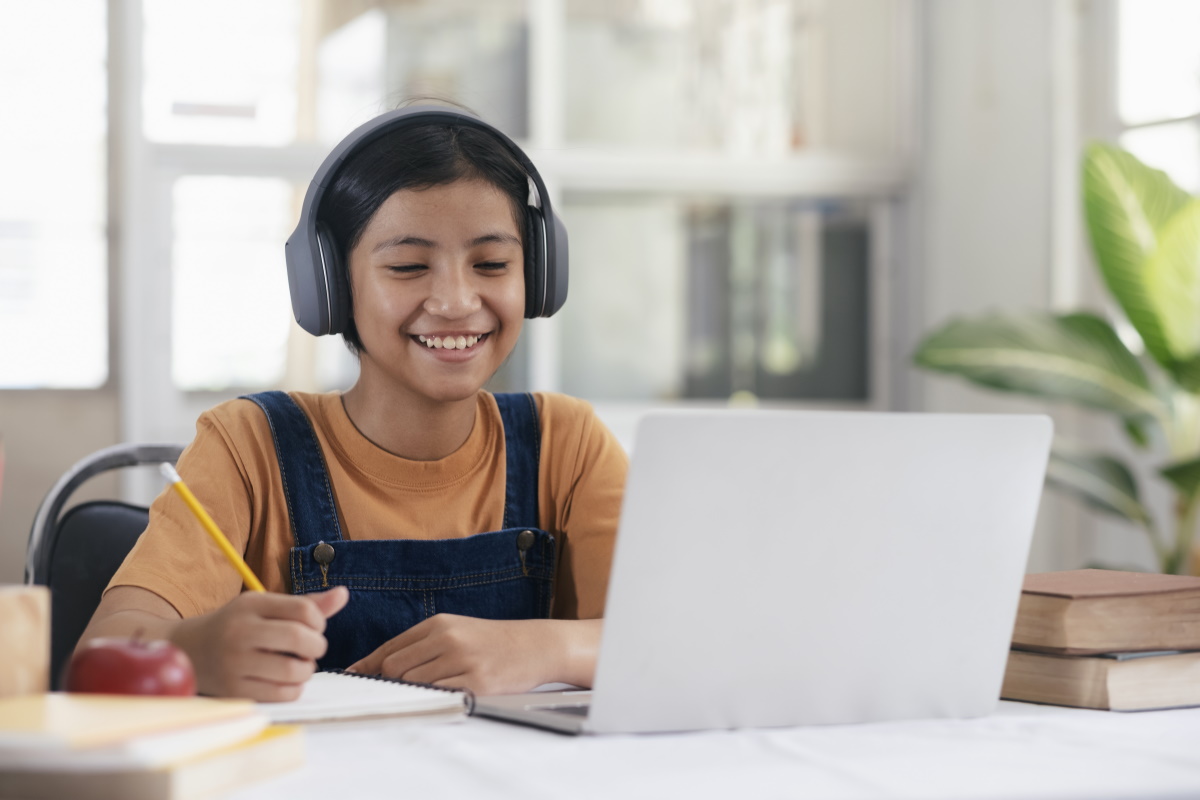 Do Students at Online School Learn on Their Own?
As an online school designed for young athletes, Sport World School has developed a unique learning methodology. Thanks to that methodology, our students have full flexibility when it comes to learning. That is especially useful for students who are also playing sports, because of their training, games and other athletic obligations. Our simplified curriculum enables students to learn on their own. However, they can always count on teachers' assistance as well as on live one-on-one teaching support.
One of the most significant benefits that online school gives to students is self-paced learning. Sport World School doesn't provide group classes our students learn individually and on their own.
Self-Paced Learning for Young Athletes
Since young athletes usually have trouble following the regular school tempo and timetable, at online school, we have enabled them to create the schedule that works in their favor. Each student decides when they will start learning and for how long. They can access the learning platform 24/7, which makes things so much easier for them.
For example, if they have a practice session in the morning, they can be fully focused on their practices, without worrying that they will be late for school. Or in case they have tournaments, and they have to miss school, they don't have to worry about catching up with the accumulated lessons.
At Sport World School, being late for school or missing classes because of the sports obligations, won't be a problem. Students learn at their tempo. We don't follow the regular school calendar, so students have an entire year and 12 months to finalize the grade. In other words, we adapt to student's needs, not the other way around.
Easy to Understand Program
Sport World School offers one of the best curriculums for online elementary, middle, and high school. As an additional proof of our program's quality, it is approved by the NCAA. Therefore, at SWS, students gain a good foundation that enables them to proceed to college or a university, where they will have no trouble in following a more demanding higher education curriculum.
One of the characteristics of this online curriculum is that it is suitable for children at a particular age to understand it on their own, without the help of a third person. Students learn on their own. According to some studies, students learn more effectively on their own than with the help of a teacher. There are several reasons for that.
Firstly, students log into the platform when they are ready to learn, and they are entirely focused only on that. Since they are not in a classroom with other students, but rather alone in front of the computer, the distractions are minimized.
Secondly, we present our program through various interactive elements, such as audio lessons, videos, quizzes, essays, and tests. Therefore, students have fun while they learn.
Thirdly, since nobody is rushing them, students feel comfortable taking as much time as they need. Additionally, they won't have to compare themselves with other students, which can also affect their self-confidence. At SWS, the ultimate goal is to learn.
Teaching Support
Although students learn on their own, we do provide teaching support. We have to mention that our online learning platform has multiple features that help students while learning. For example, they have a translator – which is a useful tool for students whose native language is not English. Additionally, they have a dictionary where they can get an explanation for terms that are unfamiliar to them.
In the platform, students also have a messaging board where they can ask teachers anything they want. A teacher who is following their activity will answer as soon as possible. So even though we say that students learn on their own, they are not entirely alone, without any supervision.
Additionally, SWS offers one on one teaching support on demand. We understand that many students have trouble learning on their own, which is why our teachers are always there to help. Each student can schedule a live one on one session with a teacher via Zoom, Skype, or some similar program. Teaching support lasts two hours per day, and we try to fit into the student's schedule. In other words, a student and a teacher will try to schedule a time that works the best for the student.
We also have to mention that we don't charge extra for one on one teaching support. The tuition fee covers it.
Summary
Online School students learn on their own if that works for them. In case they need support from a teacher, we can provide it. The ultimate goal is for students to master the material and acquire knowledge that will enable them to go to a college or university —all without interfering with their athletic aspirations.
If you are considering enrollment into our online school, don't hesitate to contact us. You can write to us at info@sportworldschool.com, and our education consultants will reply as soon as possible. They can give you details regarding our learning program for each grade, unique learning methodology, tuition fee, or any questions you might have.
Related Posts