Sport World School Learning Methodology
The Sport World School is an accredited online school specially designed to fit the needs of young athletes. Our curriculums and learning methodology give students a more flexible approach to education without losing quality. After finishing our online schools, our students have wide open paths towards higher education and even sports scholarships.
Online education is not an entirely new area, it's already developed to a certain degree. We believe that this form of schooling is the future of schooling the young athletes because of its many benefits. At first glance, you would say that we are just a regular educational platform with the K12 program. But the key is in the methodology and curriculum that we created with young athletes in focus.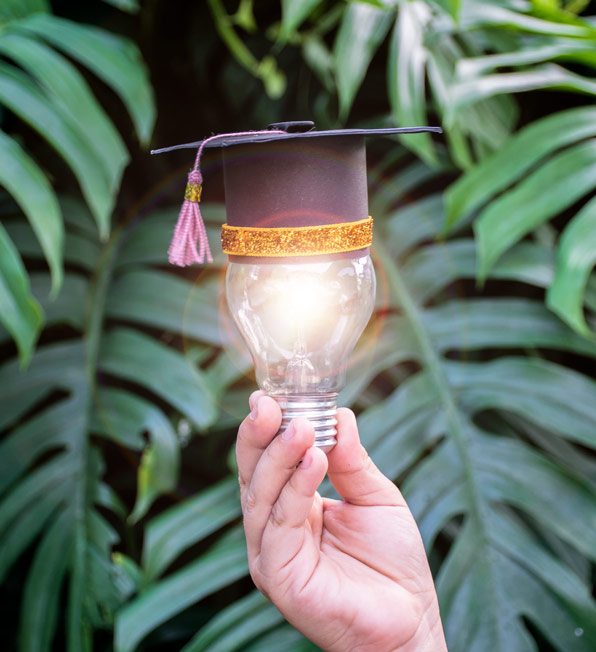 What we
do differently?
The SWS provides unique online K12 programs that suit the needs of kids and teenagers who are training sports and want to become professionals. Due to their sports obligations, young athletes usually fall behind in school. Many of them must choose between sports or school. Others try to handle both, but one thing often suffers, which leads to a child's dissatisfaction. However, it's possible to have it all.
When creating the SWS program, we borrowed a page from the book of our parent platform Education World Wide. We combined the flexibility of the UK educational system and the proven methodology of the American schooling system.
The SWS Learning Methodology
Let us get you familiar with our study programs. The entire education at the SWS is happening online, on a platform. But, we organize 1 on 1s live teaching sessions in case our students need to clarify something or get a broader context on a particular subject.
The SWS applies STEM in the core curriculum, so science, technology, engineering, and mathematics are the main courses. Also, STEM is the latest standard when it comes to K12 programs in general. We are one of the rare platforms that enable students to choose between an array of elective courses.
We would especially like to highlight courses regarding health and business management, which are very interesting to our students. Mostly, because many of them plan on becoming physical therapists or sports managers, and they get basics in high school.
Our study programs are segmented in such a way that it enables students to learn gradually. They are not overwhelmed with too many materials and lessons. In elementary school, they learn the basics, while in middle and high school, they develop and improve practical skills and define personal interests.
Subjects are also divided. For example, students follow History during one academic year and Geography during the second. And, on the third, they have a combined course that teaches them how to think analytical and to connect things – action and reaction, cause, and effect.
We prepare the kids for the challenges of the 21st Century
Our schooling program is the perfect choice for young athletes because it enables them to develop a sports career while getting the necessary education. But most importantly, that education allows them to adapt to the changes that this digital era brings. They'll become capable individuals who can cope with the challenges of the 21st Century is carrying, and even better, they'll have the knowledge and skills to thrive in such an environment.
Take a look at the SWS subjects per grade. If you are curious to find out more, feel free to contact us at info@sportworldschool.net. And if you already decided to sign up, proceed to our application page. We made the application as easy as possible, you can do it in just a few minutes.

Learning Engagement
Perfect choice for young athletes because it enables them to develop a sports career while getting the necessary education.

Segmented Courses
Study programs are segmented in such a way that it enables students to learn gradually while understanding the subject matter.

NCAA-Approved
SWS uses an accredited American curriculum, accepted by the National Collegiate Athletic Association (NCAA).
Globally Recognized
The SWS follows UNESCO's International Standard Classification of Education (ISCED) and the European Qualification Framework (EQF). The ISCED and EQF are standards that define the qualification level for the educational program, and they are accepted worldwide. That means your diploma with a certain ISCED or EQF level will have the same value internationally, regardless of where you went to school.
Our online platform has accreditation from the North Central Association of Colleges and Schools and Council on Accreditation and School Improvement (NCA CASI), and we have the approval of the National Collegiate Athletic Association (NCAA). The NCA CASI accreditation means that our diploma has the same academic standard as a diploma of any other school. It's accepted and recognized internationally. Additionally, with our diploma, you can apply for sports scholarships on the colleges in the USA, that are competing in the NCAA.
Start Your Grade Right now
Choose a suitable program for yourself and study when you are comfortable