She was barely a toddler when she fell in love with chess. As soon as she started speaking, she asked her parents to teach her to play. By the time she was in the first grade, she had started competing, and she was crowned European Chess Champion before turning 10. Meet Stefana Milutinovic, a young chess player from Serbia who also studies Physics and works for the European Chess Union. We talked with Stefana about chess in general, and what skills you have to master to achieve good results. She also shared with us how tough it was to balance chess competitions and school, and how an online school such as Sport World School can be of crucial importance for young athletes.
To begin with, can you tell us something about yourself – where you come from, and what you do in life, other than playing chess?
I was born in Zaječar, a small town in the Eastern part of Serbia, but for the last five years, I've been living in Belgrade, which is the capital of Serbia, since I am studying at the Faculty of Physics. Besides studying and playing chess, I work (online) as Web and Social Media Administrator of the European Chess Union (ECU). Both my chess career and my job in ECU demand a lot of traveling, but I enjoy it.
How did you get interested in chess, and how long have you been playing it?
I often say that chess was my love at first sight. When I was two years old, I used to toy with chess pieces and chessboard. As soon as I learned to speak, I asked parents to teach me how to play. Since no one took me seriously, I could only watch my grandfather and close relatives playing. Somehow, only by watching, I caught up and learned. Five years later, when I was in the 1st grade in Elementary School, I heard about chess competition and registered on my own. I took the first place, and that's where all began. Competition after competition, trophies, and medals were coming, so I started to work with professional chess trainers. This year will be the 17th as I compete in chess.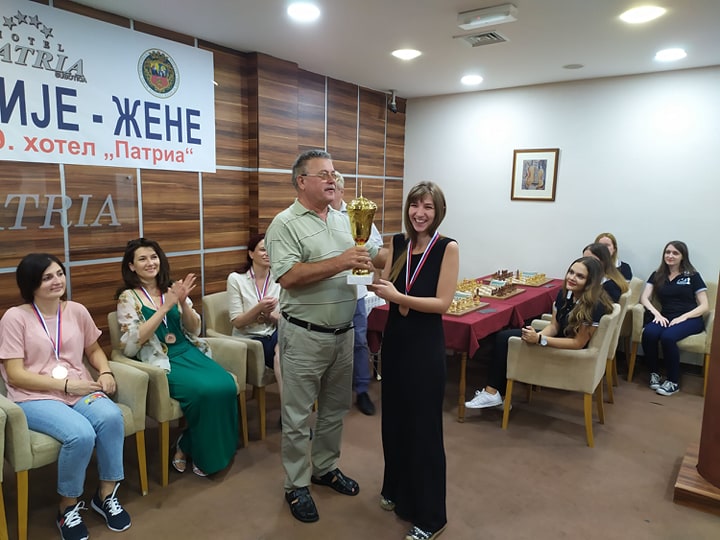 What's the most curious or exciting thing about chess that is the reason you love to play it? In other words, what do you like the most about chess?
From my experience, chess is a beautiful sport, and we can learn so much by playing it. In the first place, while playing chess, you must be patient, capable of keeping concentration, feel the position, your pieces, and precisely use your opportunity to win, because it may be the only one. Strategy, tactics, dynamics, calculations – all of this is common in a single chess game. The number of possible ways of playing the first four moves in a game is 318 979 564 000! There can be over 10 on the 120 universal chess games. That diversity which chess offers – that's the thing I love the most.
What do you consider your most significant accomplishments in chess so far? And what are some of the most prestigious competitions on which you have participated?
During my childhood, I've been playing many Juniors Chess Championships: National Chess Championships, European Chess Championships, and World Chess Championships, all kinds in different categories (Classical, Blitz, and Rapid Chess). In total, I took 13 titles of the National Junior Champion in respective age categories, I was the Winner of Balkan Chess Championship in category for girls Under 14 (years of age), I was 5th in the World in category Under 10 (years of age), but my favorite title is the title of European Chess Champion in category for girls Under 10 (years of age). Today, I mostly play National Team Chess Championships, and my team "SK RAD" is a medalist for the last four consecutive years.
Is there any competition that you would like to go soon?
At the moment, I focused on other spheres in life, such as studying and working. That means that I don't have a lot of time to make further improvements in chess. But I plan to continue with training and tournaments as soon as I graduate and hope to get back on the European Chess Scene actively.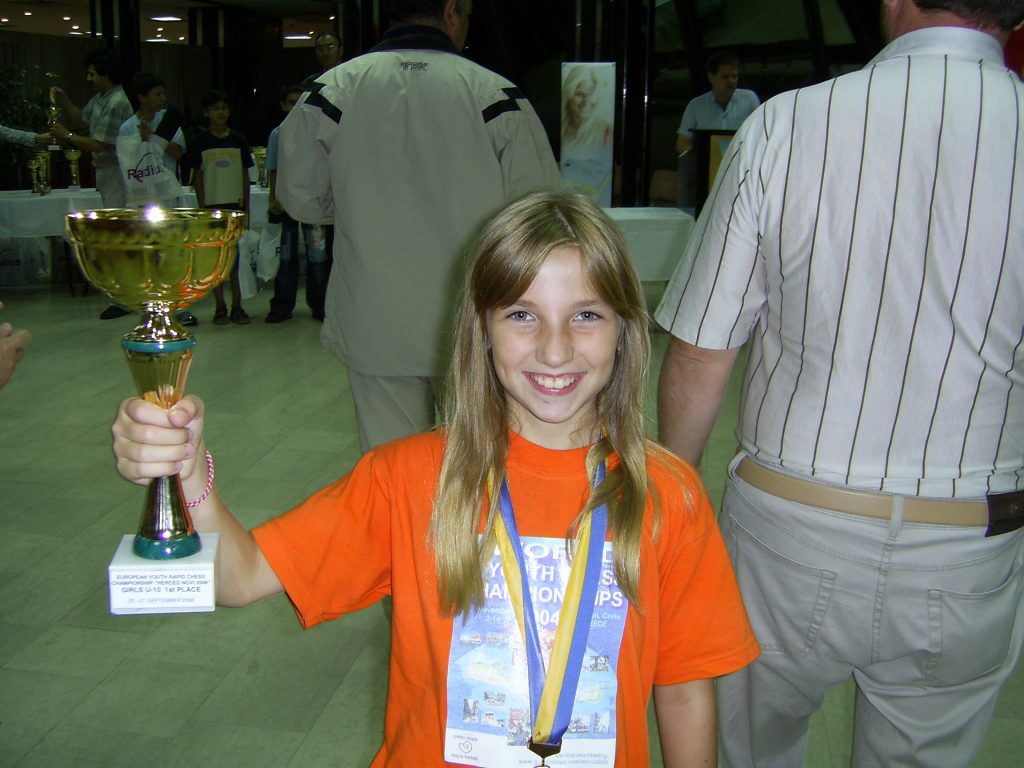 We are curious to know, is it true that chess players are good mathematicians? And what are some other unique skills and abilities that you have to master to be a good chess player?
I know a lot of players who are excellent mathematicians, some of them even Doctors of Mathematics! I think there is definitely a good relation between chess and mathematics. Both demand logical thinking. By teaching chess, we improve our calculation skills and train our brain to work faster. Good memory is a must-have when you want to play chess as a professional. The good thing is that no one is born with these skills, and all of them can be developed by devoted and persistent work.
And how do you practice to become better at chess, other than playing it?
Although many people think chess is being taught simply by playing a lot of games, this is a myth. There are millions of chess books that cover different themes: Theory and Chess Openings, Planning in Middlegames, and techniques of Endgames. All of these types of books must be read. There are many rules other than playing rules to be learned. There are some patterns in chess that may be learned and help in playing. This way, I learned how to compare position in my game with some other position I saw in a book; and it gives me an idea of how to proceed and how to play for a win. With higher numbers of positions and games we saw, analyzed, and managed to understand, there is a higher possibility that we will improve our brain skills. It comes by itself, there is no straight way of learning, and everything is individual. It seems like chess adapts your style of learning, thinking and playing, and rewards you back with good results.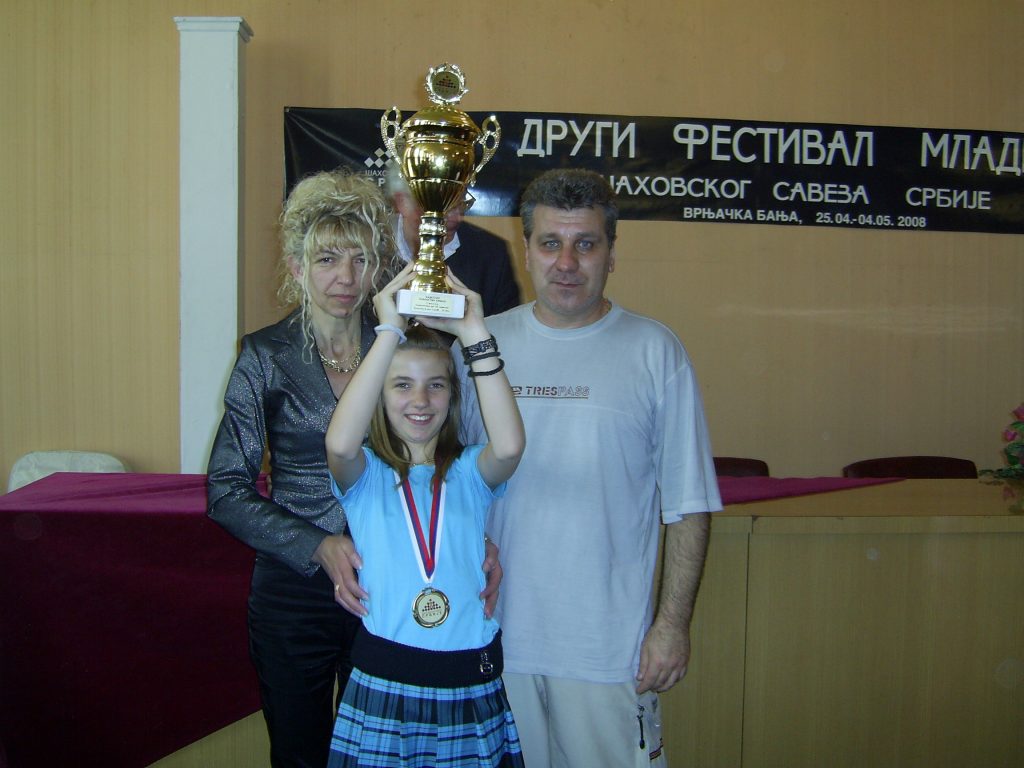 How popular is chess, especially amongst young people and children?
According to the numbers of participants at Junior Chess Championships worldwide, chess has never been more popular. Thousands of kids of all ages gather at these tournaments and, besides competing, make friendships and cross the social borders. I like to say that chess is a unique way of communication, we all understand each other, even if we don't speak the same language or have the same religion or different body color. At the board, we are all the same and equal, and this is what makes chess popular. It is also known that Ex-Soviet countries popularize chess more than others. Chess is part of their culture, but with upcoming Chess in Schools programs that are developed throughout Europe and World, we hope chess will become a part of all of the kids.
Can you explain to us how the competitions work, and was it hard for you to balance between tournaments and school?
Depending on the competition, it can be very tiring. The usual system of tournaments is 9 or 11 rounds, with one round played each day. That means that one competition lasts 10-13 days (including arrival and departing days). One (classical) game may last up to six hours, which is exhausting. Before or after the round, we have preparations for the game, depending on the opponent, so during the tournament, we may spend over 10 hours per day watching or playing chess. While I was going to school, it was very hard to catch everything. I must thank my teachers, who had an understanding and usually gave me a few days to catch up with the lessons I missed. Anyway, it required a lot of sacrifices, and often tears. Somehow I managed to finish Elementary and High school with the best grades, but I didn't memorize this period of my life as a nice one. I considered competitions as a break from school, and couldn't wait for the next one to come.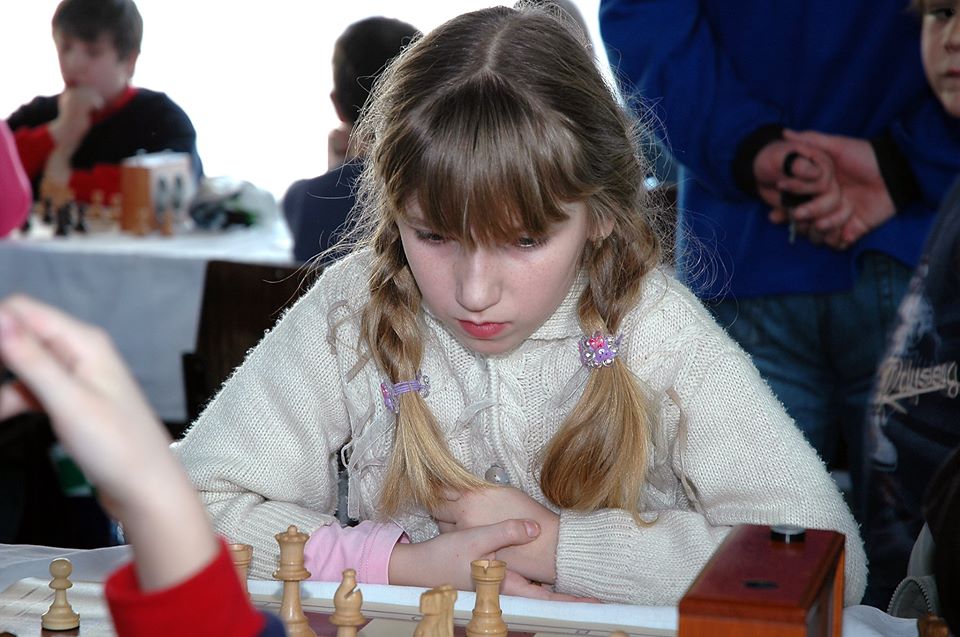 Sport World School is helping young athletes precisely with that balancing between school and sport. We do it by making the schooling flexible and adjustable to their needs. Do you see how this form of education could be beneficial for young chess players? Would it be of help to you if you had that opportunity when you were in elementary or high school?
Online education is definitely a thing that I would've been taking if it was accessible and affordable for me. When I was going to school, online or flexible education was rare, and you couldn't get information whether it's good or does it offer the knowledge you would like to get. Now it's much easier, and I am a big supporter of such schools that are adjusting their programs to the young athletes. In my case, because of this problem with the strict education rules of National Schools, I must've set the priority, and it was education. If I was able to study in such a school as Sport World School is, I think it would be much easier to accomplish everything, and it would pass without so many sacrifices.
Is there ultimate advice that a chess player can give to young athletes – regardless of the sport or activity they are practicing?
My main life motto is that everything you do and teach at once comes back as a success in the future. Sometimes it takes a while, but it always comes back. Ups and downs are a part of our lives, and we must make the best out of them. It's important to choose your path and follow it until the goal you've set to yourself. If you win, you should train and study further to accomplish more. If you lose, you should study and train even harder to make your dreams come true.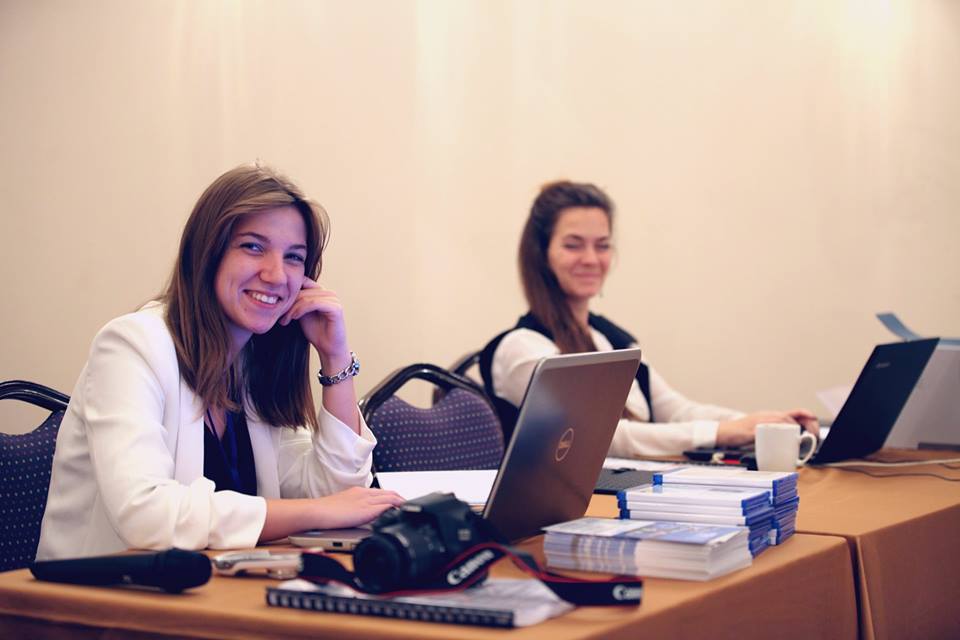 Sport World School team would like to thank Stefana for her time and this lovely conversation. We are an online school that fits the needs of young athletes. We offer programs for elementary, middle, and high school, and with our flexible and individual learning plans, young athletes can easily balance between sports and school. To find out more, please visit our website www.sportworldschool.com or contact our education consultant via email info@sportworldschool.com.