Olympians are athletes who compete at Olympic games, regardless if they win a medal or don't. Being eligible to participate in that renowned event means that they have displayed outstanding athletic abilities and achieved excellent results in their respective sports. It is not an easy thing to accomplish, which is why every athlete that reaches the Olympic team deserves the utmost respect. However, being an Olympian also means respecting core values even outside of the sports fields.
The Olympic games have been postponed till next year so we can't enjoy watching outstanding sports performances and competitions, but we can still keep up our athletic spirit. A widespread belief says that every young athlete on the planet dreams of becoming an Olympian. The road to accomplishing that dream is rough and requires a lot of dedication, hard work, and passion that you must invest.
To become champions, athletes don't rely solely on their bodies. Being a great and highly skilled athlete requires a sharp mind and intelligence. That is why Olympism encourages young athletes to merge sport, culture, and education.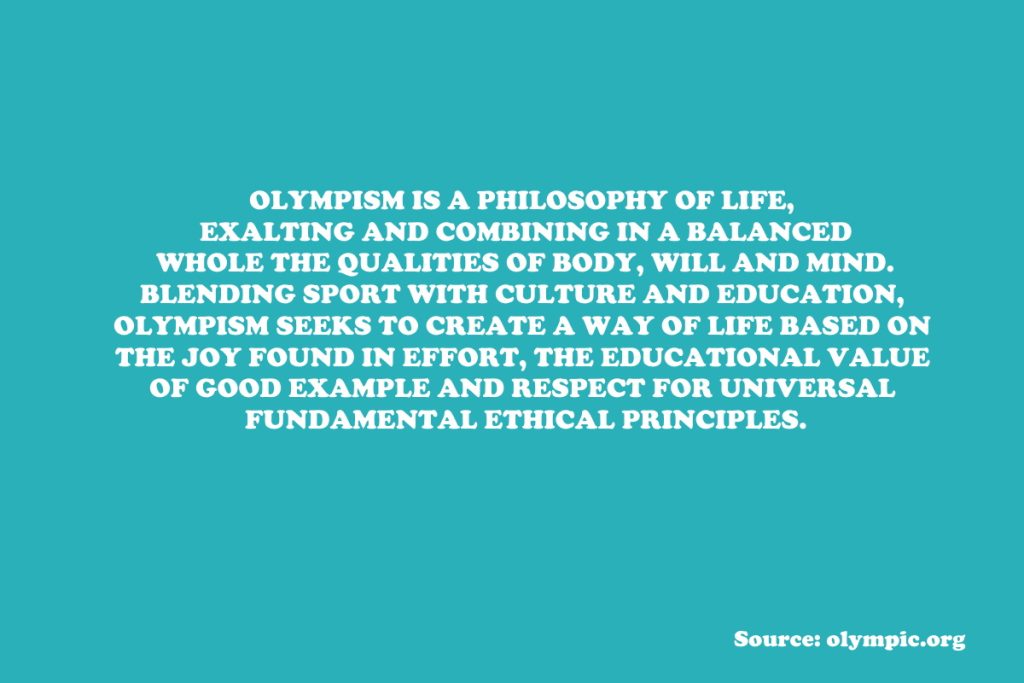 The Core Values of Olympians
The Olympic motto is faster, higher, stronger, but Olympic values are excellence, friendship, and respect. Every athlete follows these values in their everyday lives, on and off the court. They will make you not just a great athlete, but also a great person. By nurturing these values, you can become a great example to your teammates, sports rivals, and even your community.
Excellence
Excellence refers to being, or striving to be the best – on the sports field, but also in life. Reaching excellence doesn't mean winning all the time. It is about participating and being committed to progress. That is the effort that you put to be better than you were yesterday.
Friendship
Friendship means building solidarity and team spirit, spreading joy and inspiring optimism through sports. Because sport is one way through which you learn to accept different people from all around the world. You come from different countries, cultures, social statuses, religions, but if you share the same values – then you understand each other despite all differences.
Respect
Respect means respecting the game and the rules of the game. Playing fair is of crucial importance. Your achievements are valid only if you made them by following the rules and ethical principles. Respect also refers to respecting yourself, your teammates, rivals, and all other participants in the sport.
Act Like an Olympian
Only those who make it to the Olympic Games can become Olympians, but some values that Olympism inspires are universal – everyone can follow them. They don't refer only to being good at sport but also, being educated, intelligent and strong-minded. These values mean striving for excellence, making friendships on and off the court, and having respect for yourself and others. They make you a great athlete and a great human being, as well. You don't have to wait to participate at the Olympic Games to accept and nurture these values – you can start today. Act like an Olympian, even before you become one.