Unfortunately, all sports events around the globe have been canceled or postponed due to the current health emergency. We know that our students, prospective young athletes, miss their training sessions and games, too. But, the truth is – we don't let sports stop. The sports spirit continues to live, lift you, and inspire you even in this time of isolation and quarantine. It can live through books and movies. Here are some of the most inspiring books written by athletes.
We have already given you advice on how to spend extra free time at home in order not to get bored. Reading books is one of the ways to entertain yourself. We live in an era when a lot of athletes, coaches, and sports experts have shared their stories and visions on how to become a successful athlete or a champion. Those are interesting topics, and we are sure you can learn a lot from them. Let these words inspire you, so when you get back to the court, you'll be motivated to achieve better results.
What If I Had Never Tried It – Valentino Rossi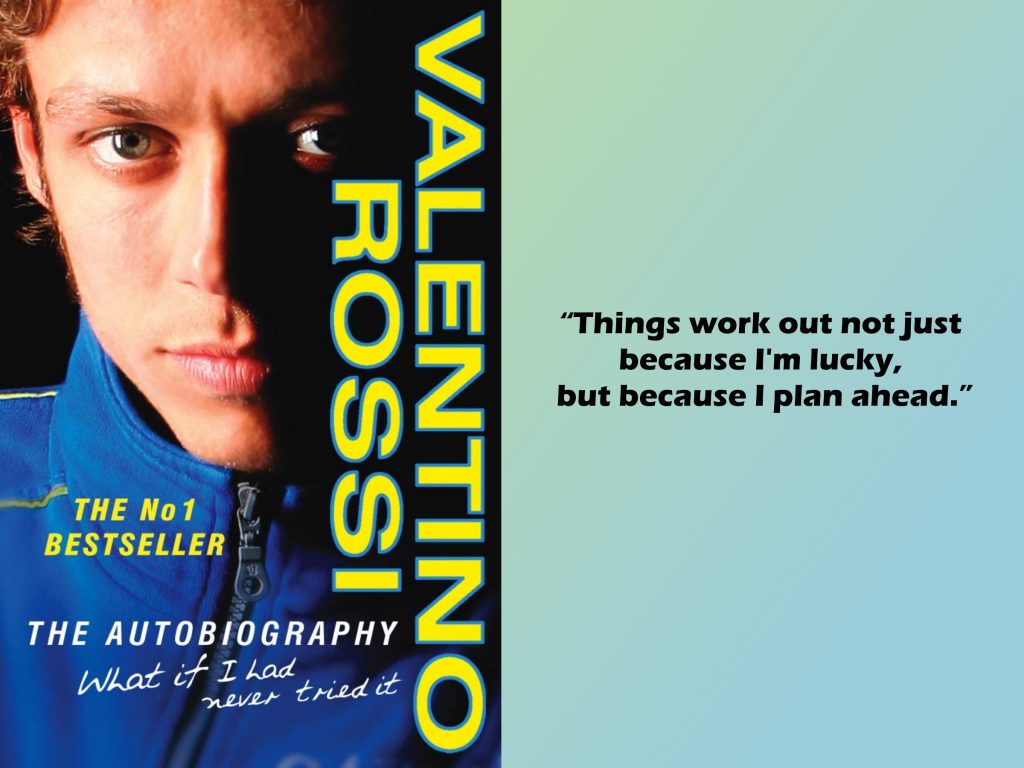 Although Rossi wrote this book in 2005, it is still relevant today. Rossi, now a 9th time MotoGP world champion, writes about his decision to transfer from Honda to Yamaha. That transfer used to be a huge deal back then, because Yamaha was nowhere near to become a winning motorcycle. The book reads easily regardless if you are a motorsports fan or you don't know anything about this segment of the sport. It's excellent if you want to learn how one of the greatest motorcycle racers of all time, makes tough, life-changing decisions. Also, the book allows you to feel the atmosphere from the paddocks on MotoGP races.
Way of the Peaceful Warrior – Dan Millman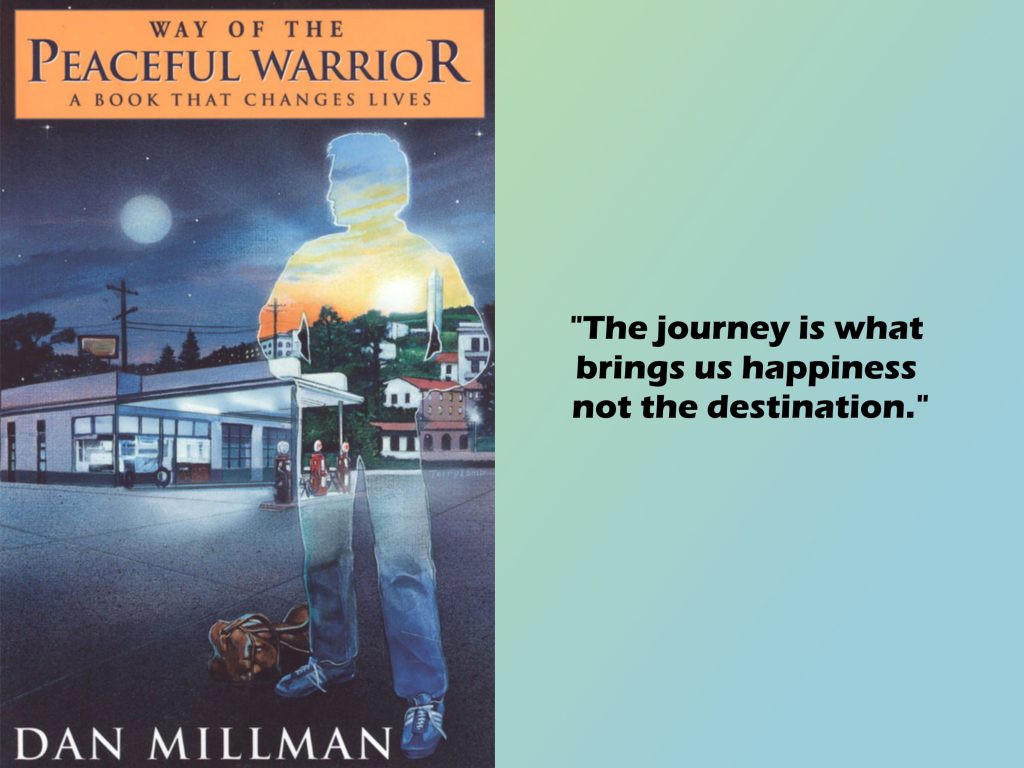 This book is more about the psychology of an athlete, then the sport itself. It's a real-life story about Dan Millman, former world champion in gymnastics. The book reveals how your mind can take your body further than you ever imagined you are capable of. It's an incredible story about a service station attendant called Socrates becomes a sort of a mentor to a young gymnast. He teaches him how to become a "peaceful warrior." You can also find a movie called Peaceful Warrior inspired by this book.
My Story – Stephen Gerrard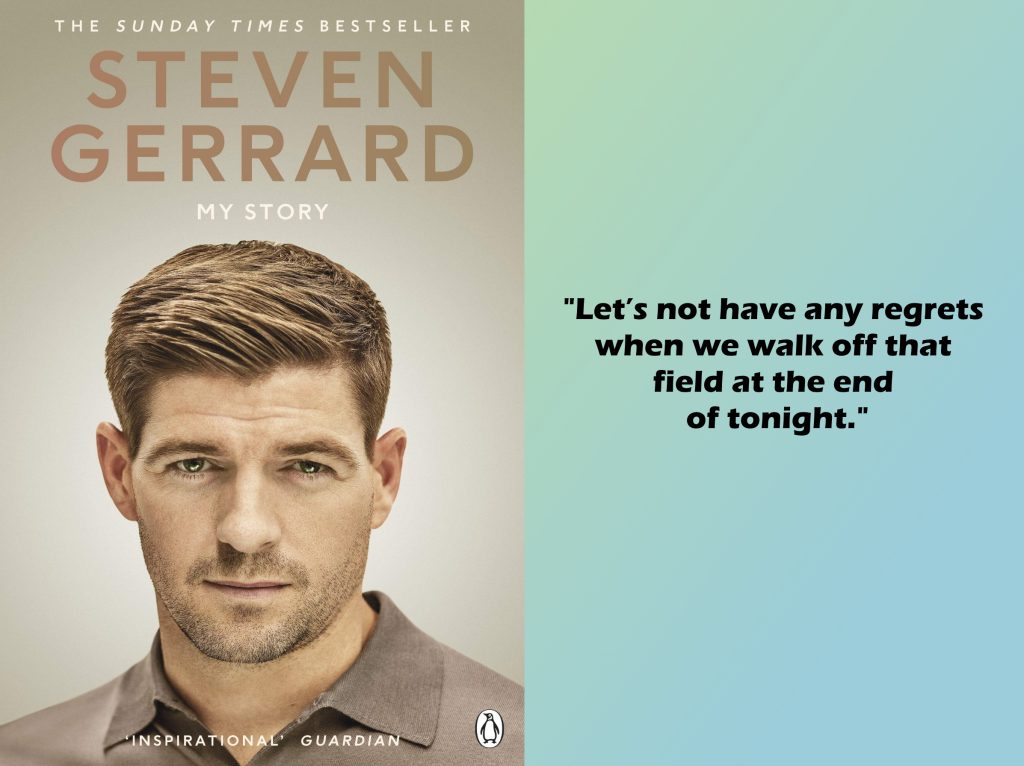 In this autobiography, Stephen Gerard, FC Liverpool legend writes about his football career, ups and downs during two decades of professional playing. The book reveals exciting details about what Gerrard thinks of his former teammates and opponents. However, the most exciting part is the story about how to stay loyal to one club in your entire career.
Faster Than Lightning – Usain Bolt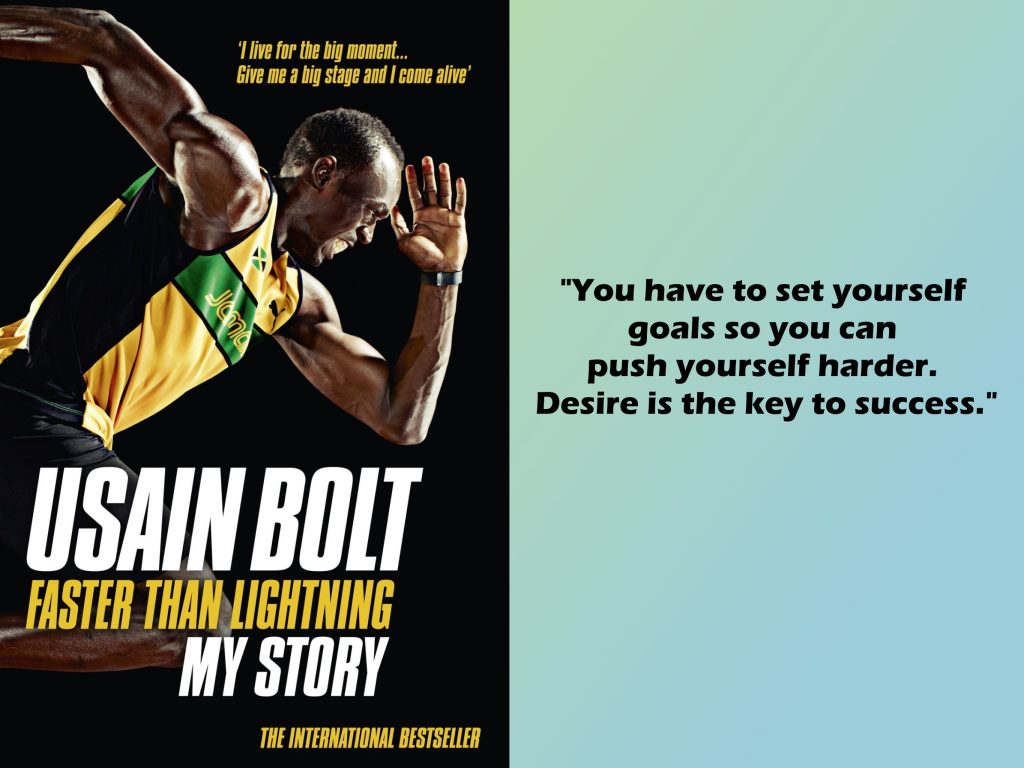 The book Faster than lightning brings an entirely new dimension to the life and career of Usain Bolt and reveals many unknown facts. That is a sincere and fun story that tells you how Bolt became the fastest man on Earth and one of the most beloved athletes ever.
The Young Champion's Mind – Jim Afremov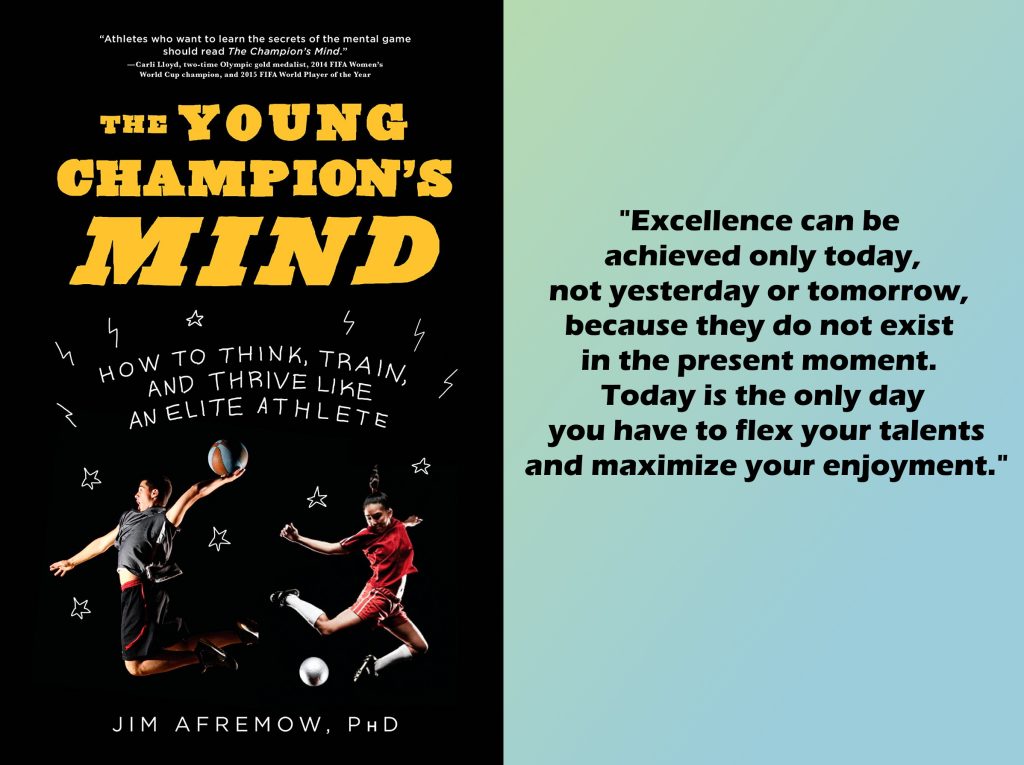 Jim Afremov is not an athlete but a sports psychologist who worked with Olympians and other professional athletes. In this book, he tries to help student-athletes to balance school and sports accomplishments. The Young Champion's Mind covers such topics as how to get in a "zone," thrive on a team and stay humble, and how to progress within a sport and sustain long-term excellence. The book also contains customizable preparation routines that promote full-power performance.
Champion Minded – Allistair McCaw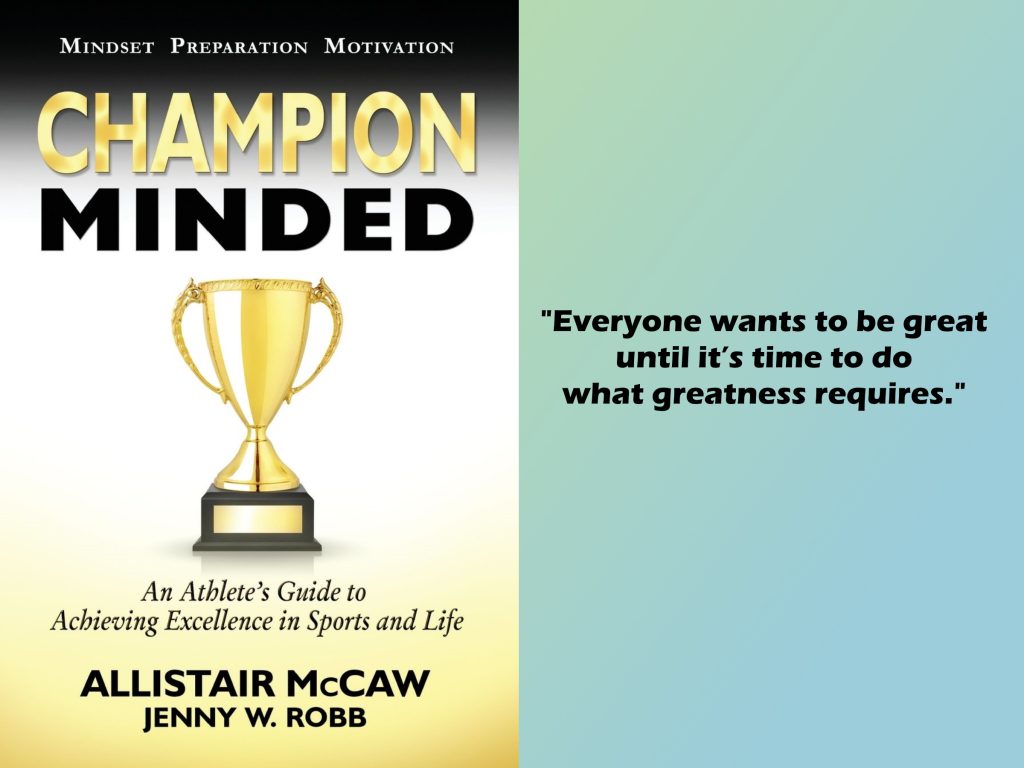 The book goes deep into the understanding of winning standards in both sports and life. It teaches you the mindset, habits, and discipline of a champion. The book is suitable for athletes of any age and level. With over 125 lessons and inspirational anecdotes, Champion Minded will not only improve your mental and game preparation but motivate you to achieve excellence in your life too.
The Mamba Mentality – Kobe Bryant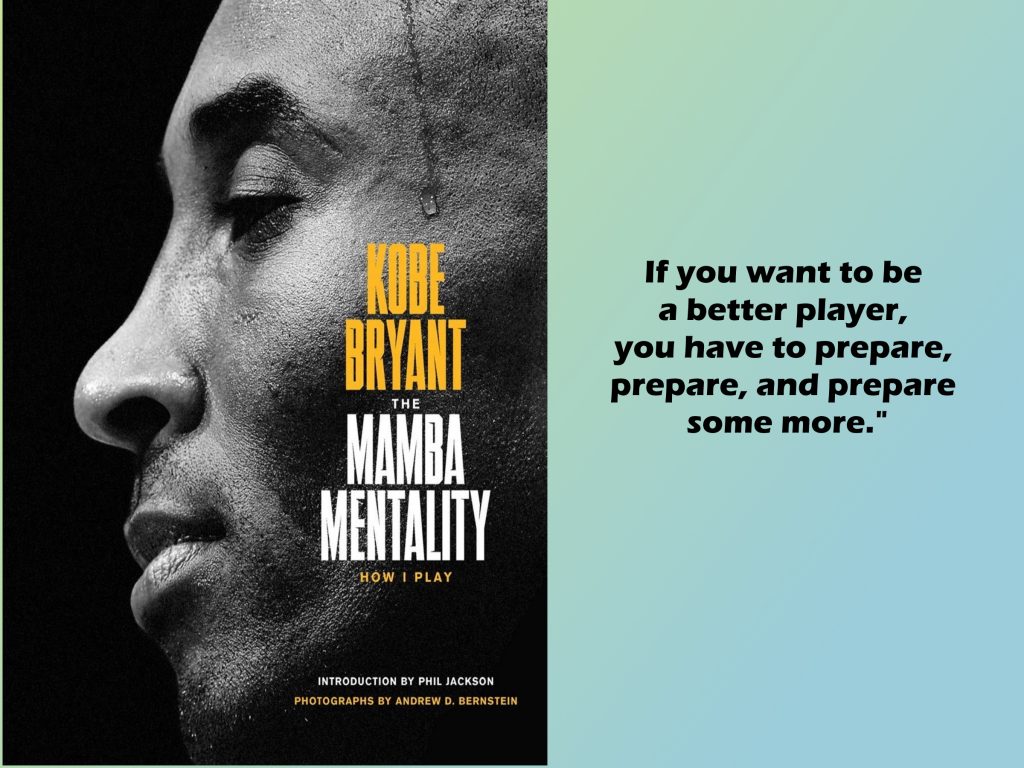 While he dominated basketball courts in a Los Angeles Lakers jersey, Kobe Bryant's nickname was The Black Mamba. In the wake of his retirement from professional basketball, Bryant shared his knowledge and understanding of the game. This is an unprecedented journey to the core of the legendary Mamba mentality. This book is for young players and fans and tells you how to play the game "the right way." The Mamba Mentality takes us inside the mind of one of the most intelligent, analytical, and creative basketball players ever. Bryant reveals a detailed approach, and the steps he took to prepare mentally and physically, how he studied his opponents, how he channeled the passion for the game, how he played through injuries.
Tell Us Your Favorite
Most of these books are available in English only. In this situation, it is tough to get hard copies from the bookstore or library, but you can find almost all of them online. Maybe you can ask your parents to buy you an online book so you can read it.
Also, these are just some of the titles that came across our minds. There are plenty of other sports-related books that you can read. Have you read any of the books that we suggested? What were your impressions? Can you recommend your favorite book? Feel free to share your impressions with us on our social media – Facebook and Instagram.